DeVries, Ben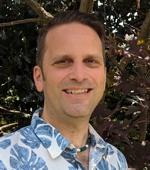 PhD, Wageningen University, Netherlands, 2015
GEOG*2460 Analysis in Geography
GEOG*2420 The Earth from Space
GEOG*3480 GIS and Spatial Analysis
GEOG*4480 Applied Geomatics
My research is concerned with the remote sensing of ecosystem change across a variety of landscapes, including forests and aquatic ecosystems. I am recruiting up to three graduate students to start in the Fall 2023 semester to work on the following topics:
Monitoring the dynamics of lakes and wetlands in the Canadian Arctic using Synthetic Aperture Radar (PhD or MSc)
Mapping contemporary heathlands and disturbance histories in the Miawpukek Indigenous Protected and Conserved Area, Newfoundland (MSc with Dr. Faisal Moola)
Remote sensing of insect defoliation in Ontario forests (MSc)
Applicants should have a background in GIS and/or Remote Sensing. Interested candidates are encouraged to send their updated CV, unofficial transcripts and a statement of interest mentioning one of the above projects to Dr. Ben DeVries (bdv@uoguelph.ca).
Graduate Students Supervised
| | | Name | Research |
| --- | --- | --- | --- |
| M.Sc. | | Johnston, Alexander | |
| M.Sc. | | Lizak, Maciej | |
| Ph.D. | | Merchant, Michael | Research Interests: Wetland classification and monitoring using remote sensing, geospatial cloud computing, machine learning, and data fusion. |
| M.Sc. | | Nieto Rodriguez, Alejandro | Research interests: Modelling wetlands change in the Great Lakes watershed using remote sensing data from satellite imagery. |
| M.Sc. | | Shi, Amy | Mapping Eastern Hemlock in Ontario using GIS and remote sensing. |
| M.Sc. | | Wang, Yannan | Monitoring the impact of beavers of surface water dynamics in arctic canada using remote sensing. |
| Ph.D. | | Yekeen, Shamsudeen | Geospatial Intelligence of the Environment, Hydrology, Climate Change Hazard Management, Oil Spill Remote sensing, and Land Use Landcover. |
| M.Sc. | 2022 | Obadia, Mayah | Examining Intra- and Inter-annual Dynamics of Lakes of the Mackenzie River Delta, Northwest Territories, using Sentinel-1 SAR Time Series. |