Jolly, Helina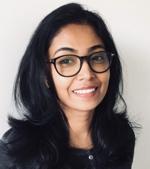 I am an interdisciplinary scholar and National Geographic explorer with academic training in social and natural sciences. My research focuses on Indigenous people's relationship with biodiversity and how indigenous insights and perspectives can inform current policies and management practices. I combine my expertise in community-based methodologies (such as interviews and transect walks) with robust spatial analysis (participatory mapping) to document human interactions and associations in Indigenous landscapes and to learn what worldviews and ontologies guide Indigenous ways of knowing.
I did my doctoral research in collaboration with Kattunayakans, a forest-dwelling Adivasi1 community living in the Southern Indian state of Kerala. My field-based study sought to understand how the well-being of Kattunayakans is intertwined with their conceptions of the forest (Kadu) as home and as a provider of food, shelter, and spiritual nourishment. The chapters in my thesis highlight four critical aspects of this relationship: how members of the community characterize their interactions with wildlife; how they give meaning to their lands and the idea of a forest; how they view and relate to forest fires; and how they materially and spiritually engage with locally foraged food. I have produced an ethnographic documentary Gidiku Vapathu (2020), on Kattunayaka People to understand how these traditional societies perceive and interact with forests [https://youtu.be/dIJrsAeVQzI]. The study highlights how India's forest policies have systematically neglected Indigenous-nature coexistence. It lays bare the processes by which India's bureaucratic state uses the logic of 'conservation' to forcibly separate Kattunayankans and other Adivasi groups from their homes in the forest, as it ruthlessly imposes laws that date back to the British colonial period.
My postdoctoral work at Guelph extends these research inquiries to Canada. In this new collaboration with the Parks Canada and Environment Climate Change Canada, I plan to explore ways to integrate Indigenous-led conservation approaches in biodiversity management plans and programs. I lead the CRP's project with Parks Canada that focuses on Urban Parks Conservation. In addition, through the support of the Conservation Through Reconciliation Partnership (CRP) in collaboration with Miawpukek First Nations people, I document their culturally significant places and spaces within the territories to inform Canada's ecological corridor development programs.
Before my PhD, I worked on various environmental projects in South Asia with the German Development Cooperation (GIZ), Centre for Science and Environment and Clinton Climate Initiative. I am a Commonwealth Scholarship alumnus with an MSc in Environmental Policy and Regulation from the London School of Economics and Political Science.
Local Level IPCA Research and Case Studies Project in collaboration with CRP and Environment Climate Change Canada
Indigenous led conservation in Urban Parks and Ecological Corridors
Mapping the Miawpukek First Nations territories as cultural landscapes
Jolly, H., Satterfield, T., Kandlikar, M., & Tr, S. (2022). Indigenous insights on human–wildlife coexistence in southern India. Conservation Biology, 36(6), e13981. https://doi.org/10.1111/cobi.13981
Hackenburg, D. M., Adams, A., Brownson, K., Borokini, I. T., Gladkikh, T. M., Herd-Hoare, S. C., ... & Vallet, A. (2019). Meaningfully engaging the next generation of ecosystem services specialists. Ecosystem Services, 40, 101041. https://doi.org/10.1016/j.ecoser.2019.101041
In Review
Jolly, H., Satterfield,T., Kandlikar, M., TR, S. (In Review) Locating Kadu in the Kattunayakan portrayals of protected areas
Jolly, H., Satterfield,T., Kandlikar, M., TR, S. (In Review) The great Indian forest fire: divisive disaster, disciplined agency or both?
Jolly, H., Satterfield, T., Kandlikar, M., TR, S. (In Review) Hidden Dimensions of Indigenous Food System Transitions: Notes on the Fading Foodways of the Adivasis