---
Katherine is a University of Guelph graduate who completed her Bachelor of Arts in Geography in 2018.
---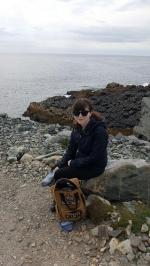 As Crozier's first employee specializing in GIS, she's also engaged in building a data portal to compile the geospatial data the company has received over the years, as well as developing an internal web mapping application for her colleagues to access information about the 3000+ land development projects they have completed over the years. She has also worked with a First Nations band in Ontario to develop a secure platform to access and store their traditional knowledge data and continues to work with the community to build their capacity to manage this data on their own. The best part of her job is being able to transform different, seemingly unrelated data into intuitive maps and figures that can be understood by anyone.
For any high school students interested in studying geography at Guelph, Katherine recommends looking up all the different kinds of careers a geography major can have - it's not just naming capital cities! While in university, she suggests not limiting yourself to only geography courses, as the skills and techniques in geographic thinking that you develop can be applied to almost any field. In fact, her one regret from her undergrad was not taking additional courses in geology and environmental science.
---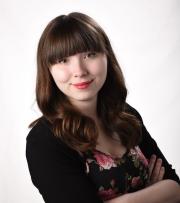 Katherine recommends taking advantage of time that your professors and TAs set aside for students - "don't be afraid to ask for help or get more information about an assignment!"
---