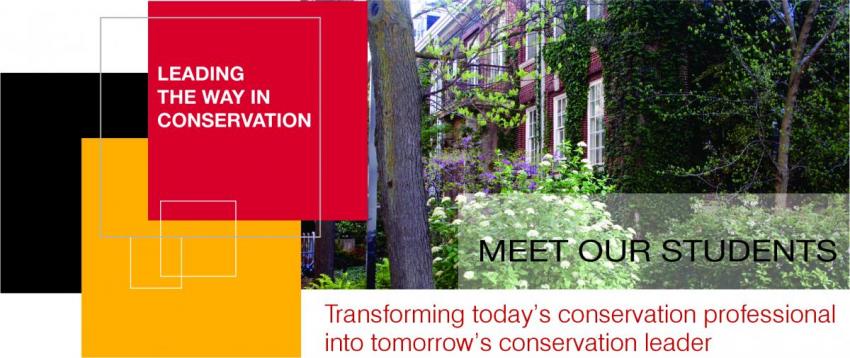 Meet some of the students in the 2021-2023 cohort.
---
Raegan Mallinson has her B.S. in Biology from University of Calgary, and currently works as a Program Manager for Living Lakes Canada, which she has been doing since 2017. Prior to this, she was the communications director for the Columbia Basin Watershed Network and worked as a watershed stewardship coordinator and environmental educator for Living Lakes Canada and Wildsight. Raegan joined the MCL because she wants to use her experience in community-based monitoring to support collaborative decision-making and data transparency for all those involved.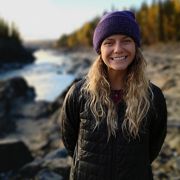 Raegan is particularly interested in bridging different knowledge systems to co-create environmental monitoring programs that support Indigenous Protected and Conserved Areas (IPCAs).
---
Shannon Sutherland is in her third year on the management team of Projeto Biodiversidade, a conservation NGO that she co-founded, located in Cabo Verde. Throughout her career so far, she has taken on a variety of roles and responsibilities, from connecting underserved youth to local wildlife through environmental education programming with Living Classrooms (a Washington, D.C. based non-profit), to leading national awareness campaigns against illegal wildlife consumption in Cabo Verde.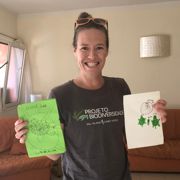 Shannon is interested in exploring the environmental, economic, and socio-political barriers to achieving conservation actions on a national scale
---
Kate Tucker has a B.S. in biology and psychology from Western University, a B.Ed. from University of Alberta. Her employement experiences have included wildlife monitoring with the Alberta Biodiversity Monitoring Institute, elementary education, and developing, implementing, teaching, and evaluating environmental education programs, resources, and projects for Calgary-based students from K-12 in both classroom and field settings. Kate's current role as the Bow Natural Area Manager for the Nature Conservancy of Canada has her working with landowners, leaseholders, public, and volunteers managing conservation and stewardship activities on both NCC-owned properties and private lands with conservation easement agreements.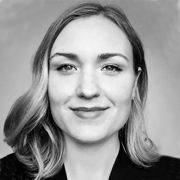 Field-based environmental monitoring, education, and management have given Kate a variety of professional experience.
---
Dan Grant has 30-years of experience working with various municipal and provincial organizations in Western Canada as outdoor recreation planner. His current interests include Biosphere Reserves, working landscapes and urban conservation. Aside from working toward his MCL, Dan also holds graduate degrees in Business Administration, Recreation and Public Administration.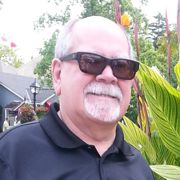 Dan brings a variety of work and education experiences to the MCL program.
---
Curtis Scurr is from Mohawks of the Bay of Quinte First Nation and the current Director of the Environment for the Assembly of First Nations. He has a B.A. from Carleton University and over 10 years of experience working in both the public and private sector alongside First Nations on environmental policy, legislation, and research related to climate change, environmental and community health, conservation, and natural resource management. Curtis is also on the Indigenous Circle of Experts for the Pathway to Target 1 initiative, Co-Chair of the National Steering Committee Indigenous Protected and Conserved Areas Working Group and a newly appointed member of the Pathway National Steering Committee.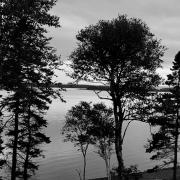 The MCL program aligns with Curtis's goals and interests of continuing to uplift and empower Indigenous-led conservation initiatives, better understand how to cultivate greater collaboration, respect, and meaningful relationships among various partners through ethical spaces.
---
As a respected member of Walpole Island First Nation Clint Jacobs has been working for Nin.Da.Waab.Jib (Walpole Island Heritage Centre) since 1998, first as a Natural Heritage Coordinator and more recently over the past five years as the Supervisor. Clint led the Swan Lake Marsh Restoration project which significantly restored and improved biodiversity and ecological functions of a 171-acre marsh that was previously degraded, and that is now used as a significant educational site for youth and other community members. Clint is also the founder and president of the Walpole Island Land Trust – the first Indigenous land trust in Canada and co-chair of the National Aboriginal Council on Species at Risk. Clint is excited for the opportunity to hold visioning sessions through the MCL with First Nations in southern Ontario that may lead to the establishment of a regional Indigenous Guardians Network among the Waawayaatanong Treaty Council First Nations.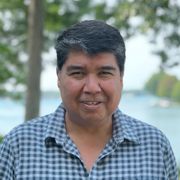 Clint brings a wealth of experience in species at risk projects, habitat stewardship, outreach and education, cultural awareness and revitalization, land securement and protection, community engagement and consultation.
---
Ryan Zlatanova (he/him) is an intersectional environmentalist and activist with experience in public mobilization, communications, environmental education, and zoo animal care. Ryan currently works at WWF-US, and is interested in international conservation, climate adaptation for wildlife and communities, conservation advocacy, and youth empowerment. He is an avid birdwatcher and hopes to be an impactful advocate for community-oriented conservation throughout his career.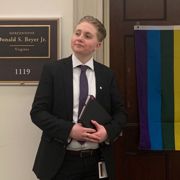 Ryan is an avid birdwatcher and hopes to be an impactful advocate for community-oriented conservation throughout his career.
Meet some of the students in the 2020-2022 cohort.
---
Christie Brodie is an environmental educator and interpreter with a passion to connect people to the natural world through engaging, dynamic, experiential programs.
A graduate from Trent University with a Hons. B.Sc. in Biology and Environmental Resource Sciences, Christie is always eager to get outside and learn something new with those around her.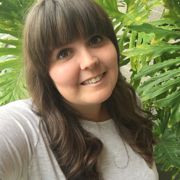 Creative, innovative, and enthusiastic—Christie has a bright outlook on the future and knows the time to make changes for a better world, is now.
---
Jackie Scott is a wildlife biologist with the Central Lake Ontario Conservation Authority.
Jackie is a former graduate from the University of Guelph Zoology program and earned a Graduate Certificate in Environmental Management & Assessment from Niagara College in 2005. She is also the current chair of the South-Central Ontario Conservation Authorities natural heritage working group.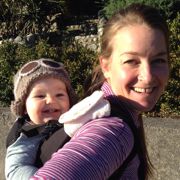 A Board member for the Ontario Road Ecology Group since 2007, Jackie is also actively involved in international wildlife conservation efforts abroad.
---
Nicholas Scapillati has over 20 years of experience in environmental non-profit management and is currently the Executive Director of the Grizzly Bear Foundation.
After studying Biogeography at McMaster University, Nicholas began his career working at the David Suzuki Foundation. Nicholas has led programs and organizations at the national, provincial and community level. He served on the Vancity enviroFund grant committee for over a decade, ran as a candidate in the 2013 BC provincial election, and has worked closely with First Nations throughout his career.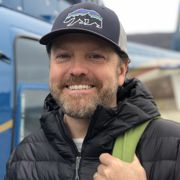 Nicholas is passionate about biodiversity conservation, habitat restoration, food sustainability and climate action.
---
Sara Wilbur-Collins has twenty years of work experience in the conservation sector, recently with the Grand River Conservation Authority and the Nature Conservancy of Canada, and now as the Executive Director for the Riverwood Conservancy in Mississauga, ON. Sara is a CRFE International Certified Fund-Raising Executive and a strategic leader who values collaboration and has proven her ability to build relationships, reach philanthropic goals, and achieve long-term success. Her focus is on fundraising and governance, engaging donors with important conservation projects locally, regionally and provincially.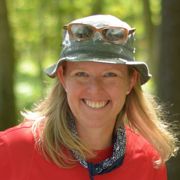 With a focus on fundraising and governance, Sara engages donors with important conservation projects locally, regionally and provincially.
---
Crystal Allan is the Supervisor of Natural Heritage for the Grand River Conservation Authority. Her knowledge and experience has contributed to numerous partnerships leading to projects such as the construction of the Taquanyah Conservation Area wetlands, implementing several large habitat fisheries improvements on the Grand River Tailwater, and many stewardship actions with farmers through the Rural Water Quality Program. Crystal is a graduate of the University of Gulph and Fleming's College's School of Environmental and Natural Resources Sciences.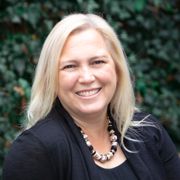 Crystal has worked with the GRCA for the past 20 years with a diversity of stakeholders and Indigenous rightsholders to implement conservation initiatives and protect ecologically significant areas.