---
The professional practice of environmental conservation has undergone rapid transformation over the past 20 years. Ongoing environmental and climate change, alongside a shift in conservation governance methods, means that the conservation of our biodiversity has never been more complex, nor more urgent.
The Master of Conservation Leadership program is designed to meet the needs of the conservation sector. It emphasizes innovative conservation practice including Indigenous-led conservation governance, partnership engagement and private and working lands conservation.
You will cultivate competencies in strategic planning, conflict resolution, team building, evidence-based decision making and partnership development and communication, preparing you for a senior leadership role within the conservation sector.
This 24-month program combines in-class and online learning, giving you flexibility to continue working while studying.
---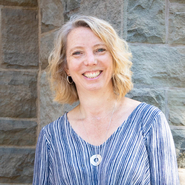 "We are excited to launch this innovative new program which fosters resilient leaders who are able to respond to rapidly changing ecological and political contexts"

— Dr. Robin Roth, Associate Professor, Department of Geography, Environment and Geomatics
Program Highlights
A unique feature of this program is the creation of an Individualized Development Plan (IDP) to guide professional and academic development throughout the program, allowing you to align your academic expectations and responsibilities with your own interests and leadership goals.
The program Leadership Coach – a recognized conservation expert and experienced mentor – will help you explore ways to deepen your leadership and professional capacity. You will also choose a Mentor to provide on-going guidance tailored to your unique individual needs
The program also includes:
Three short, intense residencies that combine field-based learning with access to thought leaders and change makers in conservation
Online interactive learning modules with virtual collaborative learning spaces
A final project as part of your Final Learning Portfolio that helps address a real-world conservation challenge
Opportunity to grow your professional network and collaborate with leading conservation professionals

Residency 1: May 4-8th 2020 (4 nights) [POSTPONED UNTIL FALL20]
Residency 2: December 6-11th, 2020 (5 nights, tentative)
Residency 3: May 2-8
th
, 2021 (6 nights, tentative)
---
Study Indigenous-led conservation governance
Collaborate with leading experts in conservation design
Learn innovative
tools and
techniques
---
Admission Requirements
3 years working experience in the field of conservation post Bachelor's Degree
A B+ (77%) average in the last completed degree
A strong letter of recommendation from current or recent employer emphasizing the applicant's leadership potential.
A statement of interest from the applicant
Applicants with substantial related work experience, five years or more, but who do not meet the minimum admission requirements (i.e. a B+ or 77% average) may be considered by the Department for admission under the University's Alternate Admissions Criteria.
Offers of admission are contingent upon approval from the Ontario Universities Council on Quality Assurance.
Application deadline extended to March 1, 2020. Early admissions will begin February 1, 2020.
---
Tuition
Tuition for this program is $4800/term ($28,800 total for 6 semesters) which includes all the courses, course material, leadership assessment and access to leadership coach. There will be an additional fee covering the residency (everything but transportation to/from U of Guelph) to be set shortly. Scholarships are available.
---
Learn More about the Program
Contact us at mconslead@uoguelph.ca